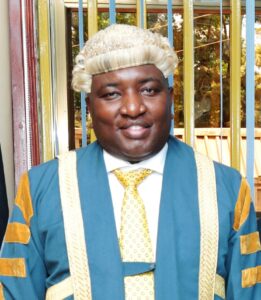 Hon.Muteti Murimi-Speaker
The office of the Speaker is established pursuant to article 178 (1) of the Constitution.
"Each county assembly shall have a speaker elected by the county assembly from among persons who are not members of the assembly."
The role of the Speaker of the County Assembly Speaker includes the following:
Presiding over the debates of the County Assembly at every sitting of the Assembly
Maintaining County Assembly attendance register.
Enforce the observance of the Constitution, the Standing
Orders, relevant statute and Assembly traditions, procedures and
practices.
Disciplining members of County Assembly for misconduct
in the county assembly.
Administer the oath of affirmation or allegiance to Members
Issue writs for vacant County Assembly seats.
Protect the rights of the minority while making sure that the majority have their way.
Organize the business of the House as they are the Chairman of the House Business Committee.
Spokesperson of the County Assembly and shall ensure that the dignity of the County Assembly and by extension, the Assembly, is upheld and its rights and privileges are not abused.
The Speaker is the final authority on all matters touching on the interpretation and application of the practice and
procedure of Assembly at all times.
The office of the Speaker of the County Assembly is presently held by Hon. Muteti Murimi